September 7, 2016
Posted by:

Renee Rodriguez

Category:

Technology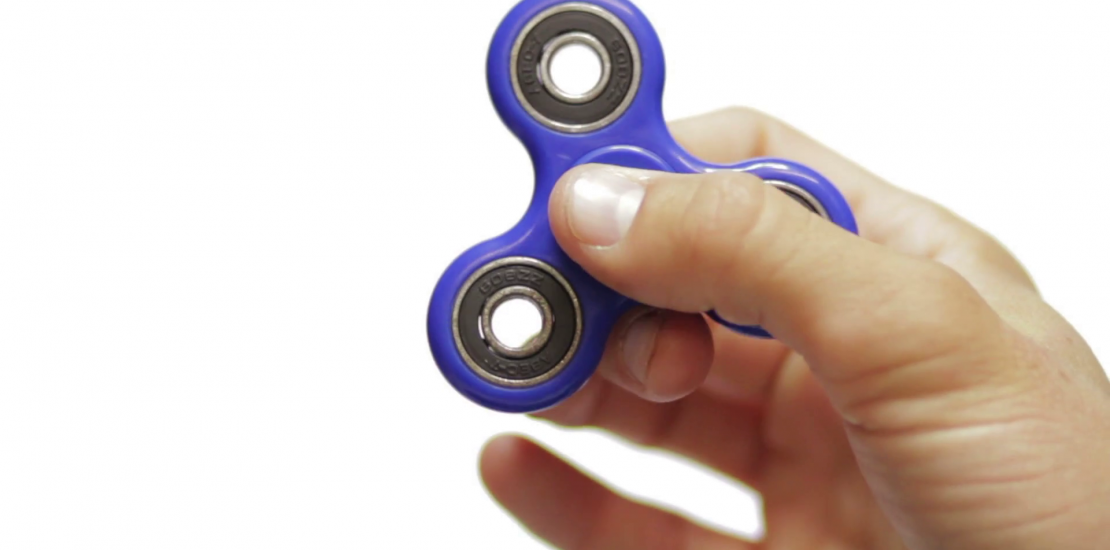 Do you have a hard time sitting still in the office or school? Find yourself always playing with pens and clicking them? Bouncing your leg or tapping your fingers on your desk? Or are you just someone who can't sit still unless they have something to play with?
For years, more often times than not, you may have been told you were a distraction, whether it be in school or at work. Fidgeting to most people is a distraction, so for us who can't quite sit still and need something to play with, there's this awesome Kickstarter project that has already exceeded almost 90 times it's original goal: The Fidget Cube.
The Fidget Cube is a small cube that has six different sides that enables its holder to play with:
Click: The side that has five buttons that stimulates popping bubble wrap. Three of the buttons give a satisfying click, while two are silenced for when you need a sneaky fidget fix.
Glide: This side has a small joystick that you can glide around effortlessly.
Flip: A side that allows you to move a switch back and forth slowly for no sound, or rapidly for an audible click.
Breathe: Modeled after traditional worry stones, you're able to 'reduce' stress as you would with the stone.
Roll: This side enables you to roll gears and play with a small ball that also has a clickable feature.
Spin: A round dial allows for a circular fidget fix.
Fidget Cube can be used anywhere! In school, while taking a test, at work during a meeting, or even at home while watching television! The cube is going to be retailed at $25 per cube after the kickstarter has finished, but for now you can get one for a discounted price of $19. The Kickstarter will end in October and Production begins in November, with Shipping beginning in December.
For more details on the creators of Fidget Cube and to watch their silly informational video about Fidget Cube, be sure to check out this article.